Damian hall Group
Where Luxury Lives In The Carolinas
#1 CHRISTIE'S AGENT IN UPSTATE SC + FOOTHILLS OF WESTERN NC
TOP 5% IN CHRISTIE'S GLOBAL NETWORK
GREENVILLE | LAKE KEOWEE | TRYON | HIGHLANDS | HILTON HEAD
Who are We?
---
The Damian Hall Group is a boutique real estate team backed by the power of CHRISTIE'S International Real Estate.
We are purveyors of fine homes, lakefront properties and horse farms. We bring the world to your doorstep.
We sell the area's most exclusive properties.
Real Estate Is Our Passion
---
We have redefined the way luxury properties are sold, and the results are stunning. We began with the simple, yet powerful belief that luxury homes deserve better marketing. The internet has changed the way people make purchases. However, most real estate agents haven't evolved to meet the demands of today's sophisticated buyers. Ultimately, our clients earn a greater return and a faster sale.
As you begin to learn a little more about who we are and what we believe, you will find we are a unique blend of realtors, marketers, and artists setting a new standard for luxury real estate. We treat every home like a masterpiece. For each listing, we create custom branding, gorgeous websites, cinematic films, architectural photography, extraordinary events, captivating press and more.
We deliver precisely tailored service, strategy and marketing.
Read Our Story
Christie's International Real Estate
Connecting buyers and sellers of the world's most important properties.
Every home has a story. And no one understands this better than Christie's International Real Estate. With over 250+ years of unparalleled luxury service, and luxury clientele reach in over 50+ countries, Christie's International Real Estate is the global authority in real estate.
From New York to Los Angeles, the Alps to the Andes, and the Caribbean to the Mediterranean, Christie's International Real Estate offers an unrivaled collection of luxury properties from across the globe.
damian quoted in / seen on
DHG and it's exquisite lineup of properties have been featured on a conglomerate of trusted and iconic media outlets.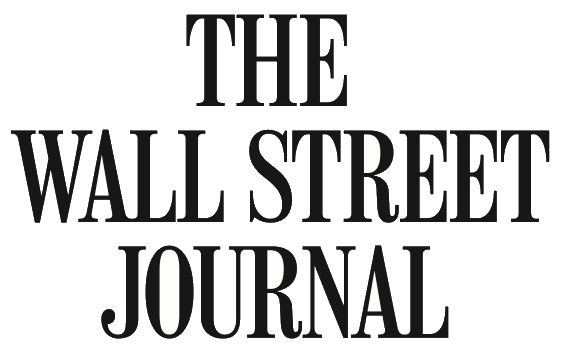 FEATURED PRESS
SOUTH CAROLINA: SPRAWLING ESTATE FOR SALE COULD SET SC RECORD
WYFF4: 16,000-square-foot home up for sale could set South Carolina record, agent says.
VIEW SEGMENT
WSJ NEWS EXCLUSIVE
A $22 Million South Carolina Estate Includes a Horse Barn, a Pub-Style Bar and a Kangaroo Named Irwin.
The roughly 54-acre equestrian property near Greenville would set a record for the state if it fetches the asking price.
READ ARTICLE
Post & Courier Feature
In Greenville luxury real estate, attention to detail sets Damian Hall Group apart.
For more than 24 hours over one weekend, Damian Hall served as more than just a real estate agent. He took on the roles of director, photography advisor, producer, and even a horse wrangler. When it came to compiling photos and videos for his newest listing, Circle Creek Farm—a $22 million equine estate in Simpsonville poised to become South Carolina's most expensive residential sale—Hall personally oversaw every detail.
Read Article
HOW TO SECURE AND SELL TROPHY PROPERTIES
When it comes to marketing trophy properties or getting past a plateau, Aaron Kirman and Damian Hall have a few secrets to success — and they are sharing their tips with us.
READ ARTICLE
Check out our videos
---
Architectural Digest style tours of the most incredible homes in the Carolinas, Daminan's Behind the Scenes VLOG and stunning videos of our exclusive listings.
DHG TOURS
I Am Selling
We believe in providing concierge-style service and marketing commensurate with the caliber of properties we represent. Our boutique approach enables us to invest more time, energy, and capital on making the experience of selling a property unique and refreshing. Established, streamlined, and relevant communication tailored to meet and exceed your needs is another way we elevate the client experience.
Sell Your Home
I Am Buying
We believe purchasing a home is a unique experience that requires the highest level of service, one that is commensurate with the financial investment at hand. Our niche-specialists will provide you with a level of service that goes well beyond listings information, comparative analysis, and walk-throughs. We passionately communicate, educate, and dedicate ourselves to you as a long-term client.
Start Searching
Our Magazine
Our flagship publication, Christie's International Real Estate Magazine has been creating an unprecedented level of visibility to buyers and sellers of high-value properties since 1985.
Damian Hall had one job, which he executed perfectly!
"Damian and his team are remarkable! They literally SOLD the property in less than three days. Working one open house on day three produced multiple offers, a bidding war, and was under contract with an above-asking cash-offer! Truly an incredible performance! One could not ask for a more perfect scenario! I have nothing but praise for Damian and his team. I considered a number of agencies to list the property and no-one seemed to have the momentum Damian is producing in the high-end arena here in Greenville, SC. If you are selling a high end property, without reservation I recommend him and his team 1000%. Quite impressive! Damian's group was courteous, respectful and professional! He met every need and delivers above expectations. Thank you Damian!"
Sherry Dashiell
"It would take me over an hour to write all the great things I now know about Damian Hall and Tyler James. These two men embraced us, sight unseen, as if we were long-lost relatives, and long after the sale of our home and with the purchase of our next home, that continues to describe our relationship. From day one of contacting Damian, he, and Tyler, have never failed to answer a text or an email or a phone call, literally, immediately. Nothing my husband or I asked them to help us with went unanswered. No issue was too small or unimportant for them to assist us with. We certainly aren't helpless, but it had been many years since we had sold, and now, bought a house. Everything changes rapidly in this day and age, and we found ourselves to be lacking in some of the critical issues and current trends. Not a problem when you have Damian and Tyler on your team. And, indeed, we felt like we were a team. Damian came to oversee the photo shoot of our house, rearranging things and setting the stage to make it look its' best in the photos. I think every house that is for sale under his banner receives that same attention to detail from him, personally. Everything that had to do with the endless paperwork, forms and contracts, Tyler had handled it before we even knew it needed handling. And this was just the beginning. We had a very stressful quick sale and an even more stressful quick move out. So fast, in fact, there wasn't a mover within 100 miles available on such short notice. I texted Damian, and in less than an hour he had arranged, with one of his many contacts and friends, a fabulous mover for us, Swamp Rabbit Moving, in less than 2 weeks away. That is exactly how all of our experiences with Damian have transpired. Ask the simple or the impossible, and he provides. Ask Tyler for some obscure form from weeks ago, and it is immediately produced. I really could go on with these types of details forever, but rest assured, my husband and I would have never survived this ordeal as smoothly, or as satisfactorily, without Damian Hall. He and his team work 24/7/365. He has never, not once, been unavailable. Thank you, Damian, for everything you have done for us to make our dream of relocating closer to our family and my husband's new job a reality. And, my husband and I now have the joy of 2 new, very special members of our family."
I can wholeheartedly attest that the Damian Hall Group is as they say, 'in a league of their own"
"Damian and his team went above and beyond in every way imaginable to sell my mom's house in Cliffs at Glassy. I was not local, so I needed a realtor that could confidently handle every aspect of the process for me. Damian jumped in and coordinated movers to pack and move furniture into the garage, and managed several vendors getting the house in ship shape. They created exceptional marketing collateral and videos, digitally staged the house and hit the market with a big splash. The house went viral online, and as such, we had a full price offer in hand in a week. Damian and Tyler expertly navigated us through the contract and closing and through a few hiccups. I am in the luxury real estate business myself, and I can wholeheartedly attest that the Damian Hall Group is as they say, 'in a league of their own"."
Elizabeth Madigan
611 Raven Road | Cliffs at Glassy
Only regret is not calling him first
"We were referred to Damian by a realtor who was formerly with Christie's. Damian stepped up to the plate from the start. His website and sale materials were just terrific, better than any of our former realtors had provided. Moreover, they were effective as we had interest in our property from the beginning and it far exceeded prior activity. Damian's team was always available; followed up with all prospects; demonstrated great patience with prospects as well as with us. They also managed every issue that arose along the way and ultimately, brokered the sale of our property to a qualified purchaser who we were actually happy to sell to. It was a great experience after a long period of no real sale activity or energy before we engaged Damian."
Scott Baena
600 N Glassy Mountain Road | Equestrian Estate
Very Impressed!
"Damian and his entire team were very professional and responsive to our needs. We originally selected him because of his upscale client base and impressive on-line presence. He always made us feel that we were his number one client and he answered our questions in a timely manner. He not only sold our house but we also gained a friend!!""
Lynnette Martin
Lake Lure
Such a smooth and easy process with Damian and his team!
"Damian and his team helped us with our current home AND with our next home. They gave us tons of advice and suggestions on how to make sure our current home looked its best for potential buyers. They also were readily available to show us the homes we were interested in, and gave us really good advice on if/how/when to move forward with any of the homes we visited and liked. Currently our home is under contract to sell and we're under contract for our next home! Such a smooth and easy process with Damian and his team!"
Absolutely one of the best in the business.
"Especially when it comes to luxury real estate. A tireless worker who embraces a challenge, implements cutting edge sales and marketing strategies, and always keeps his clients' needs at the forefront of every professional decision, Damian blends integrity and ingenuity to create the perfect recipe for success for both his buyers and his sellers."