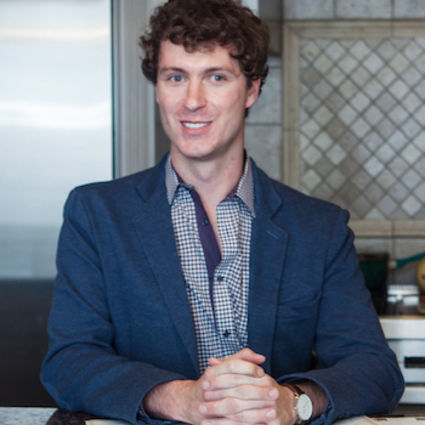 Damian Hall
Managing Broker
Chat with me live!
A little about me
and why I love real estate
With over a decade of real estate experience, Damian Hall is a recognized leader among Greenville area young professionals. He has worked with a number of CEO's, physicians, professional athletes, and celebrities. Originally from Charleston, Damian has been a resident of downtown Greenville for the past 8 years. He could not be happier that all of his favorite lowcountry restaurants like Halls Chophouse, Caviar & Bananas and Husk, are starting to make their way into the Greenville market.
Damian distinguished himself as a top player in the luxury arena with RE/MAX prior to accepting an offer from Blackstream Christie's when they opened their doors in Greenville. He has marketed and sold several of the most expensive properties in the upstate of South Carolina and foothills of Western North Carolina. Damian takes pride in his team's Ritz Carlton style service and attention to every detail. He brings to the table a multitude of real estate and marketing experience, including luxury residential, equestrian, commercial, development projects and property management. This vast understanding allows Damian to confidently handle complex transactions making him your luxury home and horse farm authority. Damian's knowledge of our community, understanding of his clients' needs, and proven marketing strategies has made him one of Greenville's most sought after Real Estate Professionals. His marketing acumen and passion have led him to several keynote speaking engagements at national conferences.
After seeing the need for accommodations near the new Tryon International Equestrian Center, Damian founded Tryon Retreats. Tryon Retreats is a luxe vacation rental company offering accommodations for horse shows and mountain getaways in Lake Lure, Tryon, Saluda and the surrounding foothills of North Carolina. Tryon Retreats is now recognized as the premier vacation rental firm in the area, managing over 60 farms, lake homes, cabins and estates. Outside of the office, you'll find Damian either on a boat on Lake Keowee, enjoying downtown Greenville's festivals and restaurants, or on a horse in Tryon's famed Hunting Country.
Listings you'll love
with the expert advice you deserve
Our clients are awesome
and here is what they are saying
Very Impressed!
"Damian and his entire team were very professional and responsive to our needs. We originally selected him because of his upscale client base and impressive on-line presence. He always made us feel that we were his number one client and he answered our questions in a timely manner. He not only sold our house but we also gained a friend!!""
Lynnette Martin
He always made us feel that we were his number one client
He is the best of the best.
"I recommend Damian HIGHLY to anyone looking to buy or sell a home. He is the best of the best. He is extremely pleasant, polite, and attentive. His knowledge of technology and social media make the passing of information smooth and seamless. I know first hand that he works tirelessly and long into the evenings to ensure that his clients are well taken care of -- my first email to him (in a panic after my another broker dropped the ball and I had just arrived in town) was sent after 11 PM, and by 11:30 I had a packed calendar of appointments for the next day! Whether you are buying or selling, you can rest assured that Damian and his team will not rest until your goals are achieved."
It was truly encouraging to work with Damian and experience his innovative approach to Real Estate.
"Damian was our Agent when we purchased a home in Greenville and we were most satisfied with his handling of this transaction. We have had several dealings with Real Estate Agents all of which have been most disappointing. It was truly encouraging to work with Damian and experience his innovative approach to Real Estate. Damian is also the Agent we chose to market our home on Lake Keowee. He has made a "Life Style" video showing the unique advantages of water front living as opposed to the stereotypical virtual tour walk through video so many Agents choose to use. This innovative approach differentiates our Lake Home from other properties providing an entertaining and informative presentation to potential buyers."
Such a smooth and easy process with Damian and his team!
"Damian and his team helped us with our current home AND with our next home. They gave us tons of advice and suggestions on how to make sure our current home looked its best for potential buyers. They also were readily available to show us the homes we were interested in, and gave us really good advice on if/how/when to move forward with any of the homes we visited and liked. Currently our home is under contract to sell and we're under contract for our next home! Such a smooth and easy process with Damian and his team!"
Absolutely one of the best in the business.
"Especially when it comes to luxury real estate. A tireless worker who embraces a challenge, implements cutting edge sales and marketing strategies, and always keeps his clients' needs at the forefront of every professional decision, Damian blends integrity and ingenuity to create the perfect recipe for success for both his buyers and his sellers."
Damian is the REAL Deal!
"I've worked with several real estate agents. Damian is crazy smart, the best negotiator I've ever seen, and super quick to respond. Beyond that, he's pretty fun to work with! I'm so glad we have trusted Damian with our home sale and purchase. He has far exceeded our expectations!"
I was very impressed by his services.
"Damian just sold my 27 acre luxury horse farm and I am very impressed by his services. This home had been listed with 2 other top brokers prior to Damian, and I was very pleased with the caliber of clientele he immediately started booking showings with. The sale process was effortless, and he found a cash buyer that made a reasonable offer instead of constantly asking me to drop my asking price. I have another luxury property listed with Damian, and would highly recommend his service to anyone selling or buying a high end property. His knowledge of the local market quickly matches buyers and sellers."