Case Studies
---
See how we apply our proven strategies + solutions to achieve optimal results for our clients.
Nicholls-Crook House
Enchantment and grace of a bygone era await you at the 18th century Nicholls-Crook House. Originally constructed in 1793 and now a showpiece remnant of a vibrant 1000 acre cotton plantation. DHG took over after the property sat on the market for a year with another agent/firm. We were able to exponentially increase the property's exposure and executed a successful sale for our very pleased clients.
734 Bennett | North Main
This adorable home in Greenville's hot North Main neighborhood went under contract with mutliple offers in 5 days + closed in 30! DHG set a record price per square foot. The home did not appraise initially, due to appraiser using a bad FSBO comp. Damian went to bat to fix the problem and we were able to get the job done for our client!
Wofford House
the remarkable Charles Pinckney Wofford House. Originally built in 1909, the property has been meticulously restored. DHG utilized PR and the CHRISTIE'S Network to get this home sold in less than 30 days! Spartanburg Herald-Journal wrote a wonderful piece on the property and featured it in their Sunday Home & Style section. They also posted the property and our photos on their website + social channels, which saw massive engagement. This home's new owners ultimately saw the listing in the NY Times.
121 Ricelan | Simpsonville
There were a few variables that DHG worked around with this one! Our clients were getting relocated to Nashville and the timing was critical. These folks bought the home a year prior, after it had been on the market for 16 months. Another agent told them that they would not be able to sell for more than they paid for it. We were able to generate a cash offer for $35k more + Multiple Offers + Over Asking Price + Favorable Closing Terms that worked for our client's schedule. Needless to say, our sellers were thrilled!
308 Caledonia | Lake Bowen
This gorgeous 3 level home on Lake Bowen had been off and on the market for years with 4 other agents. DHG strategies made the listing very compelling and generated buzz + exposure. Once the listing was launched, the team held a public open house and a broker luncheon. We generated a dozen showings and a contract after 51 days on the market. Several stressful challenges came up between contract and close, but Damian was able to expertly navigate and negotiate all parties to closing. We achieved the highest price on Lake Bowen in several years. This seller took advantage of our complimentary concierge service.. Monogram Concierge jumped into action and sent two concierges to help the sellers pack over several long days!
630
Days on Market - Previous Agents
Hummingbird Hill Farm | DHG Equestrian
Stunning Farm in Fairview Farms! This farm was on the market for 344 days with their previous agent. DHG re-listed the property and created a buzz! We obtained press for the property and seller's equine non-profit that generated exposure in hundreds of newspapers via AP syndication. The property also received incredible exposure via social media + CHRISTIE'S website + Featured on homepage of HorseProperties.net + Listed in NY Times, WSJ, Robb Report, TOWN Magazine and Greenville Journal. With an international buyer, multiple stressful challenges/complications were presented during a hostile due diligence and escrow period. We successfully navigated + negotiated those challenges and the logistics of moving one farm to Florida and another from South Africa.
2,246
Views on HorseProperties.net
840 Silverwood Way | Simpsonville
DHG represented the Coverdales' as their Buyer's Agent while they built a home with a national builder. Damian was there from initial consultation through closing. A few weeks in, he discovered that the builder's rep had failed to disclose a sewage easement running through the backyard. This prevented the Coverdales' from having a pool and certain types of fencing. AND they were charging the buyers a LOT PREMIUM! Damian went to bat for them and was able to eliminate the $35k lot premium and convinced the builder to throw in another full en-suite bathroom option on to one of the kid's rooms.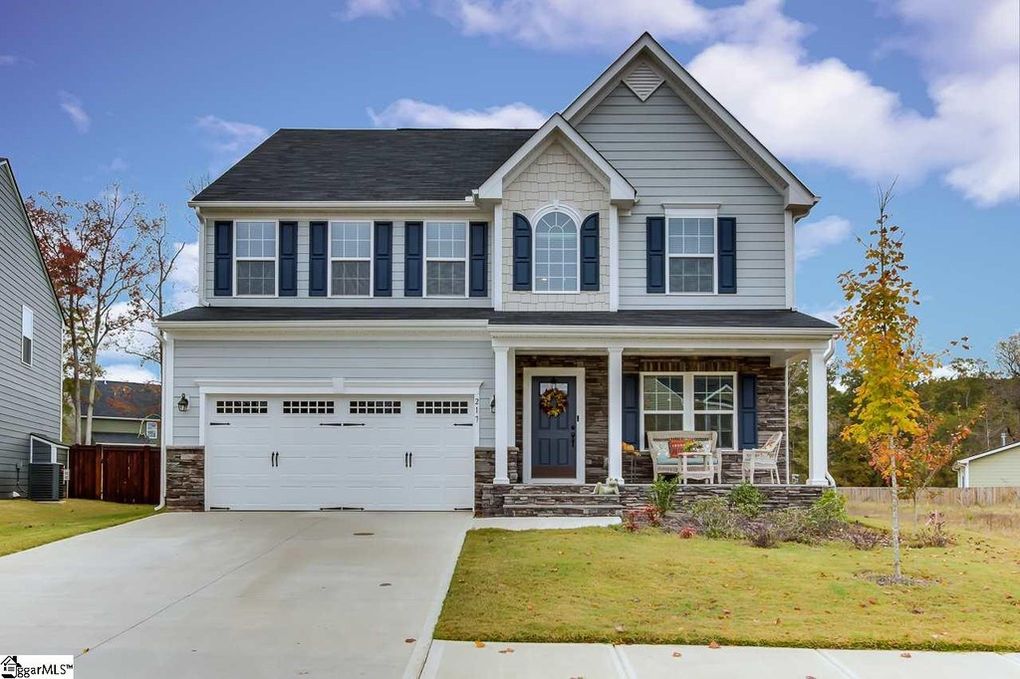 211 N Leach St | Downtown
Meet Allison and Shawn! Damian was their Buyer's Agent as they hunted for the perfect home as newlyweds Downtown. Allison was looking for an older home with charm and character, while Shawn preferred something newer. The first home they fell in love with was built in the 1930's and was oozing in charm and character. However, when they conducted their inspections, there were several red flags that didn't sit well with engineer Shawn. Knowing them both and their lifestyle, Damian knew that they wouldn't have time to deal with the amount of ongoing maintenance and repairs that home would need. He advised them to pull out and keep looking. They agreed, so Damian navigated them out of the contract and ensured the return of their earnest money. A week later, Damian found them an older home that had just been beautifully renovated from top to bottom, which made them both happy! Flash forward two years and their property value has already increased significantly due to its proximity to the new Unity Park!
20%
Increase in Property Value